About...
A Private Island...
...just ten minutes (5.5 miles) from the city of Gig Harbor, Raft Island is located on the Puget Sound with spectacular sunsets and views of Henderson Bay, the Olympic Mountains, and Cutts Island or "Deadmans" (pictured above). Connected to the mainland by a new, modern concrete bridge (which replaced the 788-foot timber bridge in 2014), there are approximately 200 homes on 160 acres. Islanders enjoy two community beaches, a boatlaunch, park areas and a tennis court. The Island is managed by the Raft Island Improvement Association (RIIA) and an
Island Manager.
Notices...
Road drainage work is under way.
Roads
Ballot results from the March 20 Special Roads Meeting
The island voted on the proposal to approve the expense and paving of Maple and Cedar Lanes.
The results were: YES: 106 NO: 29
The ballot measure passed and Maple and Cedar lanes will be repaved with all the other roads on the island.
Thank you to all who participated.
See the current Newletter for more information about the upcoming road renovation project, and the roadside drainage project that preceeds it.
---
RIIA Board
The Annual Meeting will be held on May 15 at 7 pm. All residents of Raft Island should receive a ballot and agenda in advance, by mail.
Ballots for Board Member offices, budget approval and a special measure vote on security camera usage are included with the packet.
Board meetings are held at 7 pm on the third Monday of every month (except in unusual circumstances). Check the Calendar of Events (on the Menu) for the next date and time.
---
From The Island Manager
Pay Your Dues Online Read more in Menu >> Community Page >> Member Dues
Break-ins on the island are an unfortunate fact of life. It is important to take every precaution to prevent theft and burglary. Keep doors locked and garage doors closed, even during the daylight hours!
Policy
Other policies (such as boat launch, parks and recrecation, parking and street maintenance) can be found on the Community page.
In The News
Effective Jan 2012, HOUSE BILL 1309 passed into law under the HOA Act - RCW 64.38
Maps
Area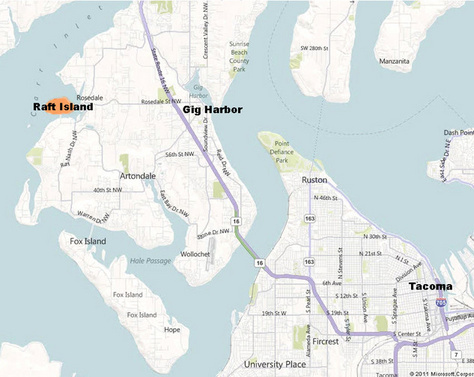 Aerial Photo of Raft Island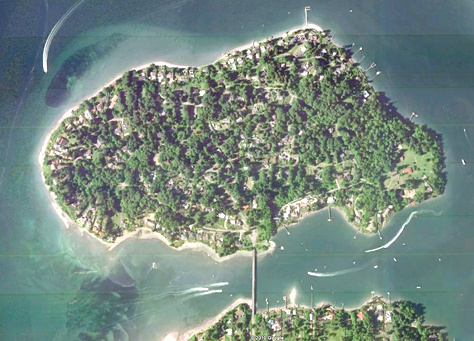 Lot Map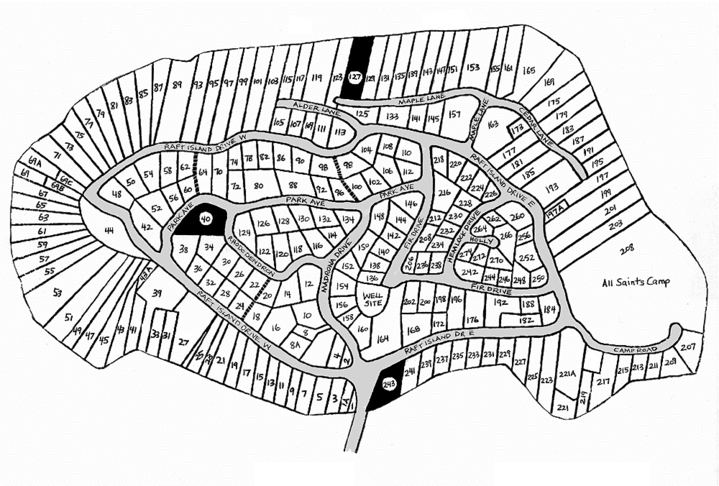 To add or change your email on the RIIA EMAIL LIST please contact the Island Manager
To join the Raft Island Community Message Board see the Community page, >> Message Board >> and follow the instructions.