Photo History of Bridge Construction

Archie Matthew, Sr., purchased the island from Jess Kuhns in l957 for $80,000.

In 1958 he hired Sitts and Hill Engineers to design the pre-stressed concrete bridge

and the contract was awarded to Hart Construction for $52,000. The bridge was

completed August 1, 1958. On May 19, 1959, Matthew sold the island with the

exception of Lot 153 (where his daughter, Jean Matthew Springer and husband still

reside) to Graham and Blodwyn McDonald, and Merrill and Alta Parish for $348,000,

That same year they began developing the Island roads.
(Images courtesy of Jean and Ed Springer)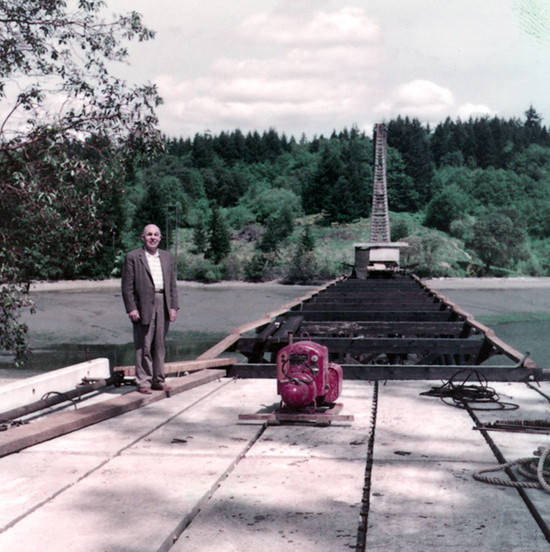 Archie Matthew during 1958 bridge construction project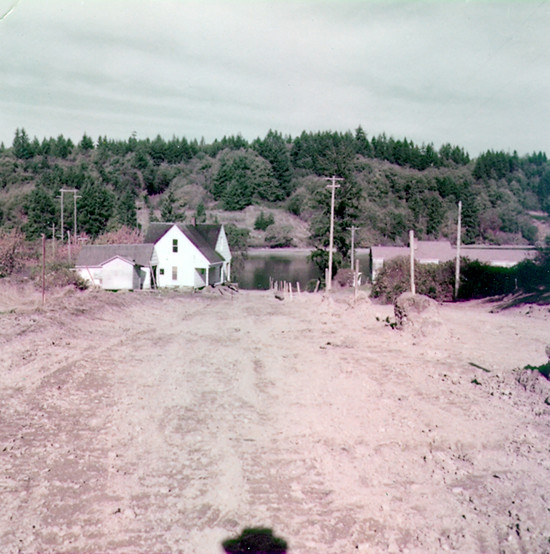 Entrance Road prior to construction of the Raft Island Bridge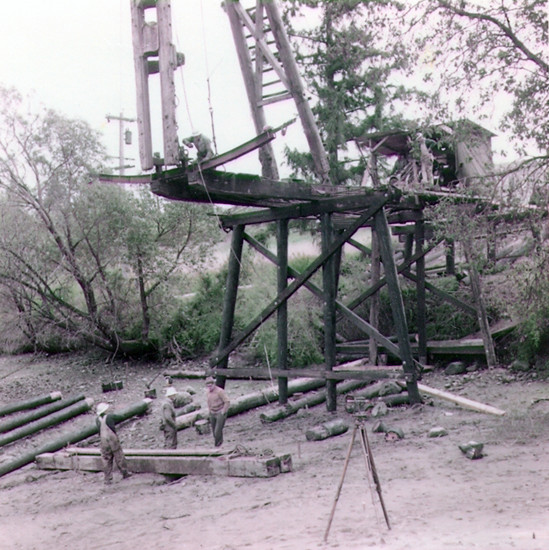 A Pile Driver and Crew begin construction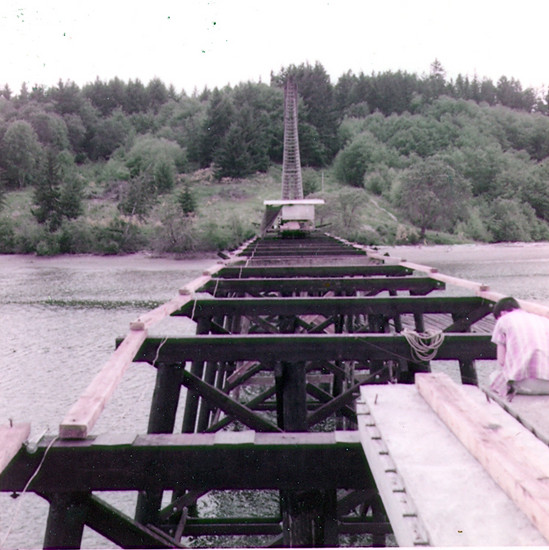 Each "bent" of piling, caps and cross-members is constructed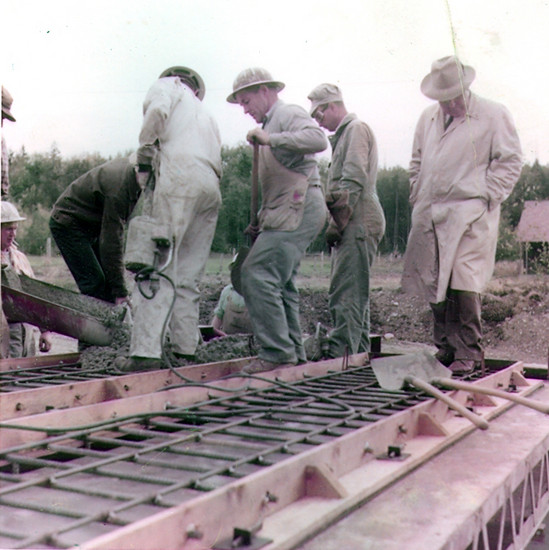 The Crew pours concrete over "pre-stressed" cable to create "bathtub" sections of decking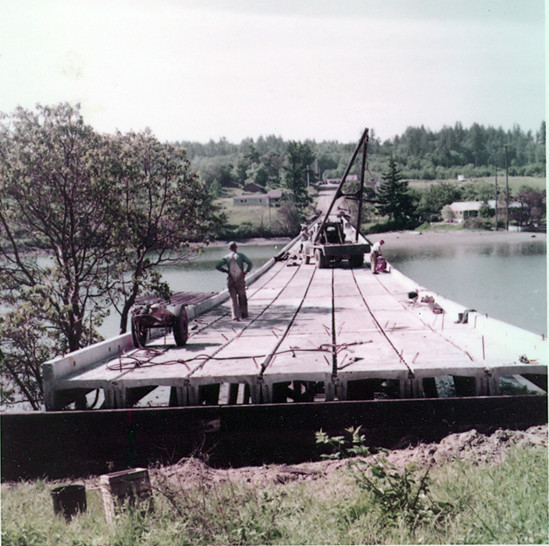 Sections of concrete decking stretch side-by-side, end-to-end to the mainland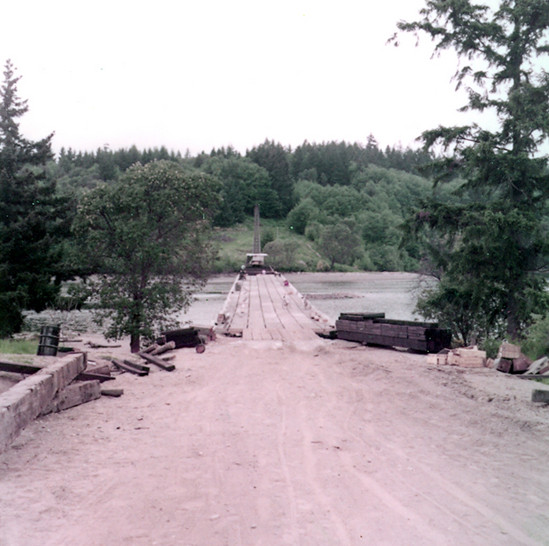 Raft Island Bridge nears completion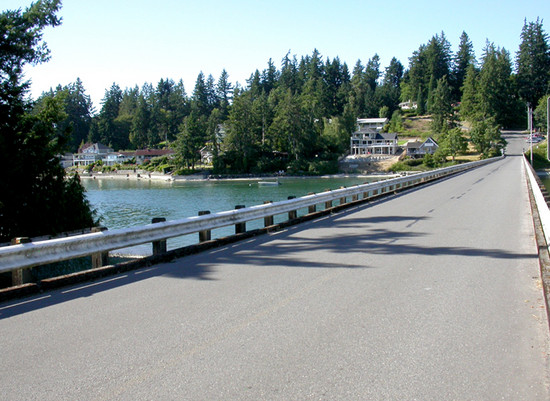 The Bridge as it looks today